Let's honor the 2019 WNBA season and its first-class talent by rolling that same energy into your 2019-2020 hoops season. 
This year, ladies across the league showed us that representation matters. Through unmatched leadership and outstanding gameplay on the court, to using their voice and individuality to raise awareness around the game's most sensitive topics off the court, we saw women's basketball grow. Because these players owned these responsibilities as role models and ambassadors to our game, it's our job as coaches and mentors to continue this conversation, to reinforce this language and messaging, to the next generation through to May 2020.
Below, we take a look at four plays run for some of the top players in the league. Two made statements this season, while the other two are set in anticipation for next season. Aside from getting a bucket, the goal of implementing these plays into your playbook is to strengthen representation of the women's game and inspire your players in a few ways. Have fun with naming these plays after the players they're associated with, comparing your players skills to that of the pro, and teaching your players more about how elite teams function.
Liz Cambage & A'ja Wilson
This play is going to be for a two-post offense. I know… it almost seems old fashioned to say that, but nonetheless, they do exist! Maybe your posts are interchangeable and can flex guard-like skills on mismatches, or maybe they are more true to their position. Either way, this play enhances the importance of fundamentals and shows how beautifully some of the best players in each position have mastered their craft. 
In this play, Las Vegas Aces Center Liz Cambage plays the 5, and A'ja Wilson runs the 4. Liz, a 2019 All-WNBA Second Team member, is known for her big body, strong foundation and overall presence in the paint, both offensively, defensively, and on camera. You'll want to ensure your player running this position is familiar with the different ways a post can pin a defender. In the video above, we notice Cambage scores off her position on the backside of the defender. In some events, the defender might be wrapped up helping in screens, and she could sweep in for position in front. Liz Cambage has mastered the skill of getting position, and continues to do so despite drawing some of the toughest post defense in the game.
A'ja, on the other hand, is your player who has the post covered but shows more comfort in her face-up game than Liz. You want to bring a player to the high post position, knowing they are fully capable of taking advantage of all that position offers. With A'ja's dynamic arsenal, she has a lot of options with the ball at the top of the key. If the high-low pass into the post isn't there, A'ja can take it off the dribble and can find her way to the rack.
Of course, the Aces can run this play interchangeably, but if that's not an option for you just yet, this play offers a variety of valuable movements you can breakdown in practice to build muscle memory. Try having your low post read defenders and pin then accordingly with a pass coming from the top of the key, while your high post explores the footwork associated with turning, passing, driving and shooting. 
Have your point guard throw up an L for Lizzie to signal your players to run this play for the big inside, or wiggle your thumb to create a J to run the play for A'ja's spot at the four.
Natasha Cloud
If you watched the 2019 WNBA Finals, you know who Natasha Cloud is. The hard-nosed, big-hearted, outspoken, point guard of the Washington Mystics wasn't the superstar her teammates Elena Delle Donne, Kristi Toliver and Emma Messeman were. Rather, Cloud played collegiately at St. Joseph's (PA) working her way to the league. Any player who has felt like they've been overlooked, or counted out, can probably relate to the come up of Natasha Cloud. It's a story that will inspire.
Which is exactly why you need to bring it into your gym. If you've got a point guard who is effective on on their feet and likes attacking the paint for easy lays just as much as shooting the three-ball, you're going to want to slide this sweet offense into your playbook. This one's for them.
You'll find your four in the high-post position again after receiving the ball from your point guard. From there, we need your point guard to dance – almost as if she's running a football route. Natasha is quick on her toes, stays low in her movements, and uses her strong upper body as a frame as she moves with and without the ball. Use your five as a big screen, possibly more than once, as your point guard will need it to lose her defender with a few hard fakes before cutting backdoor for the layup. Be sure to activate all five players to clear space for your point guard and provide alternative options.
Possible play names for this PG doozy:  Tash, T_Cloud or Cloud 9. Let your point guard run the show.
Breanna Stewart
Despite missing the 2019 season recovering from a ruptured Achilles, Breanna Stewart is still a force in the WNBA and beyond. In 2018, Stewart captured a WNBA Championship with the Seattle Storm en route to MVP in both the WNBA finals and league awards.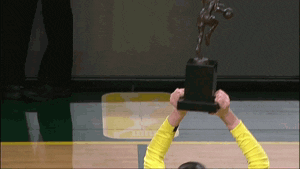 To say her injury was disappointing to fans eager for the follow-up campaign, Stewart committed herself to speaking on a variety of topics important to women's basketball, connecting with the community as an ambassador to the WNBA and documenting her recovery process and the challenges that come with.
Come May 2020, Stewart should be fully recovered and ready to hit the court once again. This season, pay homage to the four-time NCAA National Champion, WNBA Champion and MVP with this play fit best for your players with the ability to create.
As the four in this play, Breanna Stewart receives a down screen from the five. At this point, with one of the quickest releases in the women's game, Stewart can come off the screen for a shot or begin to attack the basket. This action focuses more on getting your target player open, and providing several options to create for themselves through those motions. In the case a player cannot create for themselves, have your five duck in from the block for the high-low option.
Diana Taurasi
Two words: Shooting. Legend. 
Even though Diana Taurasi missed the 2019 WNBA season due to injury, she's still the best scorer in the league. Period. In 2020, she'll return to the Phoenix Mercury having already won several championships and setting numerous scoring records over her 15-year WNBA career. Not to mention her Olympic Gold Medals, NCAA Championships, and her illustrious career overseas.
You'll want to run this play to open up space for a guard, create an inside-out opportunity for your guard and post, or to simply get some of your guards moving in the offense. The incentive being they get the shot! Taurasi is a versatile guard that can attack the paint for pop for the shot. As the guard receives the screen from the five, it's important to read the defense and move towards the open slot accordingly. If the defense is trailing the screen, curl. If the defense is hedging, helping or switching, pop.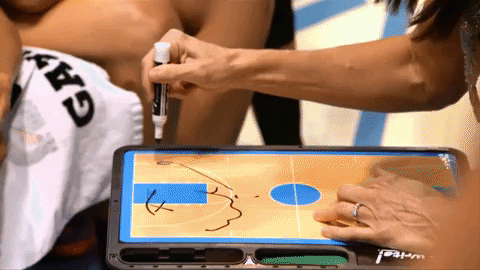 You can swap between calling this play DT and DT3 based on the curl or pop options you'd like to see.
—
There's a whole league of players we could continue playing this game with, and I urge you to find some players your team relates to in your effort to blend the WNBA into your regular season this year. I hope this article provided a fresh perspective and some new ideas on how to continue to enforce female representation in our game through teaching, inspiring and having fun with the process!
The following two tabs change content below.
Latest posts by Jaki Goldner (see all)